Editor's note: This article is a part of MOAA's 2020 Transition Guide, which first appeared in the December issue of Military Officer magazine. Learn more about the magazine here; learn more about joining MOAA here.)
Whether you are changing jobs or transitioning from uniformed service, MOAA can help turn your vision into reality through career transition assistance. Over the past year, MOAA and the MOAA Foundation have engaged with over 10,000 transitioning servicemembers, veterans seeking career advancement, and military spouses to help them along their career transition journey.
"The MOAA Foundation is proud to support DoD's TAP [transition assistance program] by offering free career transition and financial education sessions designed to complement the current curriculum," says Amanda Centers, executive director of the MOAA Foundation. "These sessions are presented by subject-matter experts at over 50 installations every year and offered to currently serving, transitioning servicemembers, veterans, and spouses of all ranks and branches of service."
In addition to these sessions, the team of professionals in MOAA's Career Transition Center provides a wide range of career support services, information, and resources for a successful transition, including:
1. LinkedIn connections. The professional-networking site has more than 575 million users. It allows you to connect with like-minded professionals and is a one-stop shop for employers, effectively serving as the premier way to find people and information for employers.
To connect with members of the military community who are building their brand, are in career transition, or are looking for military people in transition, join MOAA's 30,000-plus strong LinkedIn Career Networking Group here.
[RELATED: MOAA's Transition and Career Center]
2. Résumé reviews. While your résumé does not guarantee you a job, it does help open the door to potential interviews. A résumé has key purposes: 1) to describe what you want to do, either by job/program or industry, and 2) to highlight your key skills and accomplishments. You could certainly spend money on a résumé writer, but who better to brag on you, than you?
To help you create a strong résumé, MOAA offers detailed resume critiques and recommendations, including an hour-long, one-on-one discussion for Premium and Life members. To request a résumé review, email transition@moaa.org and include your member number. Remember, spouses receive the same free services.
3. Networking opportunities. Networking should be done daily. It's developing professional relationships and exchanging ideas and information. It's about helping others and being helped by others. In fact, history shows networking has helped countless transitioning servicemembers land their ideal jobs. Haven't you heard the adage: "It's not what you know, it's who you know"?
For an opportunity to connect with executives, hiring managers, mentors, and resource specialists from top military-friendly companies, mark your calendars for MOAA's sixth annual Military and Veteran Networking Forum and Hiring Event Sept. 17, 2020, at the Smithsonian National Museum of American History.
4. Personalized services. MOAA's award-winning team of experts offer a lifetime of decisional support, including these personalized services:
Benefits, finance, health care consultations
Interview preparation and techniques
LinkedIn profile review
Salary and benefits negotiation
Résumé critiques and career consultation
Federal hiring process and résumé consultations
Virtual career fairs
MOAA job board
Webinars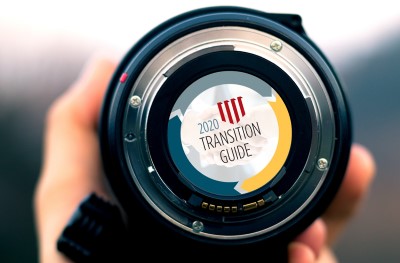 Return to MOAA's 2020 Transition Guide.