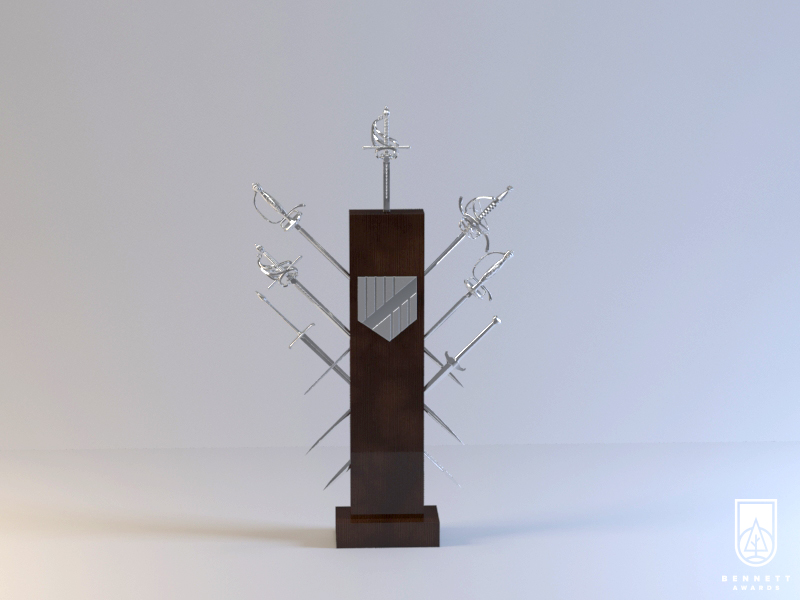 The Military Officers Association of America (MOAA) is one of our nation's most highly respected advocacy organizations dedicated to a strong national defense. Nothing is more important to that national defense than the welfare of our uniformed servicemembers and veterans, their families and their survivors. Since 1929, MOAA has been fighting to ensure these extraordinary Americans enjoy a quality of life fully reflective of their selfless service to our nation.

Throughout its long journey, MOAA has been profoundly fortunate to have, within its ranks, an elite group of leaders — individuals and organizations — who, year after year, demonstrate an uncommon commitment to Never Stop Serving™. These individuals, businesses, and MOAA chapters continuously go the extra mile on behalf of uniformed service families, particularly with their sustaining financial support for a broad range of proven MOAA uniformed service family programs and services.

To recognize and honor these extraordinary contributors year-round and at all national MOAA events, the MOAA Foundation has created the MOAA Heritage Society®, comprising individuals and organizations that commit to multi-year pledges of unrestricted funding in support of MOAA uniformed service family programs. MOAA Heritage Society® membership represents the highest level of financial support for the MOAA Foundation. We invite you to join this very special group of MOAA benefactors by becoming a member of the MOAA Heritage Society®.
Join the MOAA Heritage Society
Fill out one of the application forms listed below, and mail it to the address printed on the form. PLEASE DO NOT email credit card information. If you have any questions, you can email msc@moaa.org and put "Attn: Heritage Society" in the subject line.
Platinum

Gold

Silver

Bronze

Individual: $10,000 per year for 5 years OR $100,000 lifetime giving in any form

Individual: $5,000 per year for 5 years

Individual: $1,000 per year for 5 years

Individual: $250 per year for 5 years

Organization: $100,000+ total giving

Organization: $75,000 - $99,999 total giving

Organization: $50,000 - $74,999 total giving

MOAA Chapter: $5,000 per year for 5 years

MOAA Chapter: $2,500 per year for 5 years

MOAA Chapter: $500 per year for 5 years

MOAA Chapter: $125 per year for 5 years

Benefits

Signature bronze, silver, gold, or platinum pin
Recognition at all national MOAA events
Special nametag ribbon at all national MOAA events
Magazine recognition each year
Membership on the MOAA Corporate Advisory Council
Invitation for two to the MOAA Heritage Society reception, MOAA annual meeting
Benefits
Signature bronze, silver, gold, or platinum pin
Recognition at all national MOAA events
Special nametag ribbon at all national MOAA events
Magazine recognition each year
Membership on the MOAA Corporate Advisory Council
Invitation for two to the MOAA Heritage Society reception, MOAA annual meeting
Platinum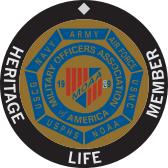 Organization: $100,000+ total giving
Individual: $10,000 per year for 5 years OR $100,000 lifetime giving in any form
MOAA Chapter: $5,000 per year for 5 years
Gold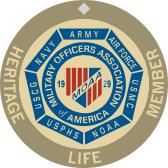 Organization: $75,000 - $99,999 total giving
Individual: $5,000 per year for 5 years
MOAA Chapter: $2,500 per year for 5 years
Silver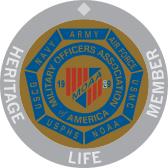 Organization: $50,000 - $74,999 total giving
Individual: $1,000 per year for 5 years
MOAA Chapter: $500 per year for 5 years
Bronze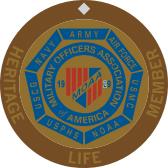 Individual: $250 per year for 5 years
MOAA Chapter: $125 per year for 5 years